Walk, bike and carpool with Bellevue SchoolPool!
Sign up for the SchoolPool newsletter by clicking on the emoji!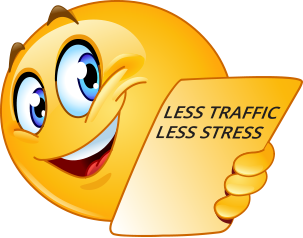 What is Bellevue SchoolPool?
SchoolPool is a partnership between the Bellevue School District, City of Bellevue, King County and TransManage. Our goals are to encourage families to explore sustainable transportation options for their students and alleviate congestion at drop-off and pick-up times and locations.
The Bellevue SchoolPool team is currently evaluating the program for the 2018-2019 school year. If you have questions or suggestions, would like to receive ongoing updates, please send us an email at info@cywb.org.
Resources
RideshareOnline.com is one resource to help you find a carpool match. If you'd like to sign up for your school's RideshareOnline.com network to find a match at your school, fill out this form and the SchoolPool team will upload your information. Did you sign up last year? No need to re-register; log in here. We also encourage you to try out Pogo, an easy to use smart phone app which matches you with other parents looking to carpool. 
Check out our info sheets on Walking School Bus, Bike Train, and Carpooling. Taking the bus is a great option, too! If you need help or information about King County Metro Transit or Sound Transit buses, let us know.
Do you know a business that would like to support Bellevue SchoolPool?
Bellevue SchoolPool is seeking businesses to partner with us in providing rewards to participating students. We'd love to talk more about this opportunity to align your business with alternative transportation programs, environmentalism, and health and wellbeing for students and their families. Let's partner!
Thank you to 2017's supporting businesses: