SchoolPool Spring Challenge: Earth Day to Bike Everywhere Day!
This Earth Day (April 23) until Bike Everywhere Day (May 18), the SchoolPool team is back with another challenge and that means another chance to earn student prizes and money for your school! Instead of asking students to track their carpool, bike, walk and bus trips to school, we want to see, hear and feel those trips to school!
We'll give schools SchoolPool challenge cards so students can draw their trip, but the creativity doesn't have to end there – record the sounds of the trip, take a bike photo, write a story… we hope your students will use imagination to turn in something that inspires their trip to school, or shows us what it's like! We may even use your project in next year's SchoolPool promotions!
If your school is not participating, but your student would like to fill out a challenge form and receive a reward from the SchoolPool team, you can download a copy here. Please note, although the student at a non-participating school will receive a reward, the school will not be rewarded. For questions on this, please send the team an email.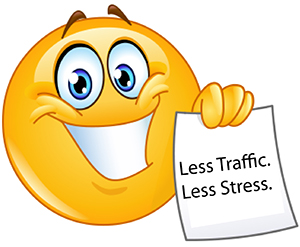 What is SchoolPool?
SchoolPool is a partnership between the Bellevue School District, City of Bellevue, King County and TransManage. Our goals are to encourage families to explore sustainable transportation options for their students and alleviate congestion at drop-off and pick-up times and locations.
If you have questions or suggestions; would like to receive ongoing updates; or would like to see a SchoolPool program at your school in the 2017-2018 school year, please send us an email at info@cywb.org.
RideshareOnline.com is one resource to help you find a carpool match. If you'd like to sign up for your school's RideshareOnline.com network to find a match at your school, fill out this form and the SchoolPool team will upload your information. Did you sign up last year? No need to re-register; log in here. We also encourage you to try out Pogo, an easy to use smart phone app which matches you with other parents looking to carpool. 
Check out our info sheets on Walking School Bus, Bike Train, and Carpooling. Taking the bus is a great option, too! If you need help or information about King County Metro Transit or Sound Transit buses, let us know.
Attention Bellevue school administrators and PTSA members
Are you interested in learning more about how to partner with Bellevue SchoolPool to help ease congestion at your school's drop-off and pick-up locations, help your families to share rides and form walking and biking groups, and improve the health and well-being of students? Bellevue SchoolPool is seeking partner schools to help administer specific activities during October and May to boost your school's participation in SchoolPool. All schools in the Bellevue School District are eligible to participate. Participating schools can earn monetary rewards to benefit your school. Email us to sign up!
If you would like further details or think your school may be interested in partnering with us, please contact us at info@cywb.org. Thank you!
Do you know a business that would like to support Bellevue SchoolPool?
Bellevue SchoolPool is seeking businesses to partner with us in providing rewards to participating students. We'd love to talk more about this opportunity to align your business with alternative transportation programs, environmentalism, and health and wellbeing for students and their families. Let's partner!
Thank you to this year's supporting businesses: