Out Now – Our handy Choose Your Way Bellevue mobile app!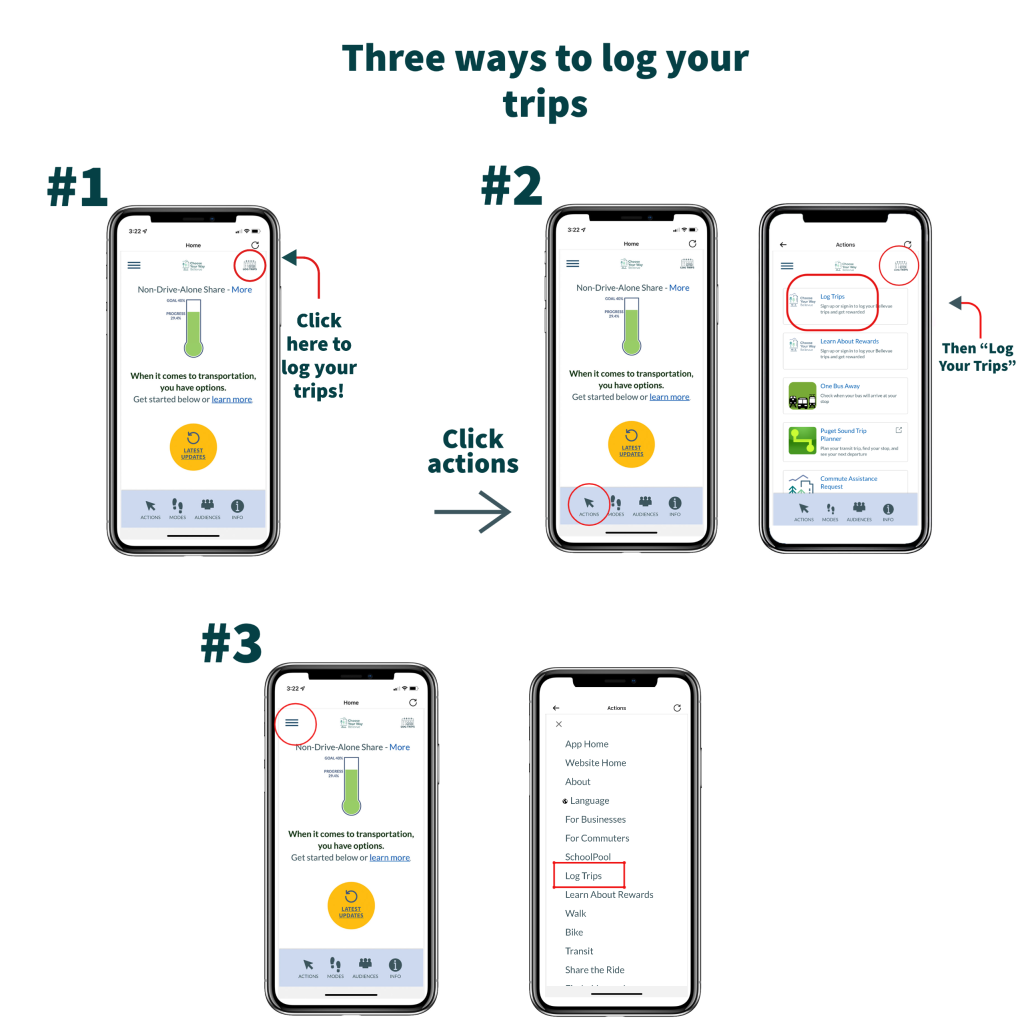 To download the app for Apple or Android, go to the icons at the bottom of the page. Check out our landing page for images and more info!
Starting Nov. 4, you can use the same useful tools, assistance, trip logging and travel options as the Choose Your Way Bellevue Website in the handy mobile app form! Designed to help Bellevue workers and residents get to, from and around Bellevue more easily, the app will place at your fingertips:
The ability to log trips with the tap of a calendar icon
Convenient ways to request custom commute assistance, a hardcopy bike map or sign up for our informative newsletters
Easy access to tools such as transit trip planners and real-time transit information
Trusty information about how to get around using transit, carpool, vanpool, walking, biking and about teleworking
Our goal by 2035 is to reach 40% of commute trips by use of bus, carpool, vanpool, walk, bike or telework! 

The app visualizes the progress made towards our goal on the homepage via a thermometer. Help us reach our goal by choosing to not drive alone. We're counting on you!
(Currently searchable in mobile device App Store only)