Choose Your Way Bellevue Counts Down to East Link
Last Updated: September 21, 2021
East Link is Sound Transit's light rail extension opening in 2023 that will allow riders to travel via light rail 40 miles from Redmond to downtown Seattle, Northgate, Sea-Tac Airport and Angle Lake. East Link will have 6 stations in Bellevue, as detailed in the map below. It will pass through Bel-Red, the Spring District, Wilburton, Downtown and South Bellevue. A trip from Seattle's International District to Downtown Bellevue will take only 15-20 minutes.
This page will highlight newsworthy information to help you prepare and make the most of East Link for getting around without driving alone!
As information is available, we'll keep you abreast of activities such as bus service changes associated with the opening, planning for features such as bike parking to help you access the system, and details on timing of the opening as soon as they are known. Bookmark this page to keep up to date on the latest information.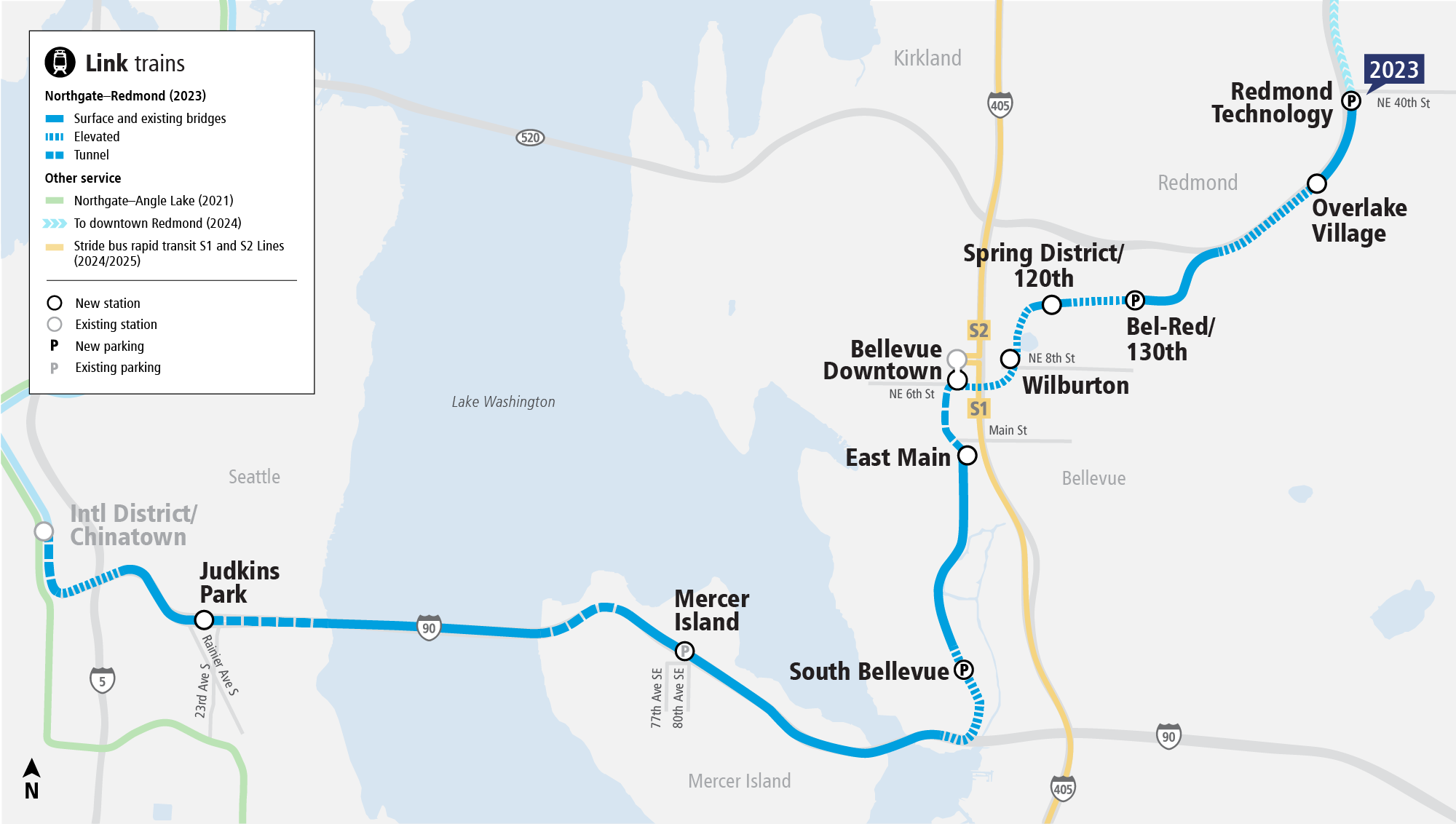 Picture from Sound Transit
East Link Connections
East Link Connections will help transportation system users get to and make the most of East Link Light Rail that will be opening up in 2023! Read on for more information and how you can participate.
From Sound Transit:
East Link Connections is a coordinated, co-led process for improving transit connections throughout the Eastside as Link light rail service expands through 2024. By the end of 2024, Sound Transit will open 12 new light rail stations connecting downtown Seattle and the Eastside, from Judkins Park in Seattle, across I-90, through Bellevue and to downtown Redmond.
East Link Connections Goals

Improve mobility for priority populations, as defined by Metro's Mobility Framework.
Equitably inform, engage, and empower current and potential customers
Deliver integrated service that responds to Link expansion

Minimize duplication of bus service with Link
Improve connections to Link
Be consistent with Metro Connects, and current and future mobility needs

Be a Part of the Conversation

Join King County Metro and Sound Transit for a discussion on the upcoming restructure of Metro and Sound Transit bus service on the Eastside as a result of the expansion of Link light rail. You will have an opportunity to preview potential route changes, talk with service planners, and provide feedback.

Information session 1: 10-11 a.m. Saturday, Sept. 18, 2021
Information session 2: 6-7 p.m. Wednesday, Sept. 29, 2021

Register for one of these free virtual events at elc.participate.online. Both events will have Spanish translators and closed captioning/CART available. Additional language translation will be added to the 9/29 event, please let us know what languages we should add. For questions, additional language translation, and/or accommodations please contact haveasay@kingcounty.gov or leave a message at 206-263-9768.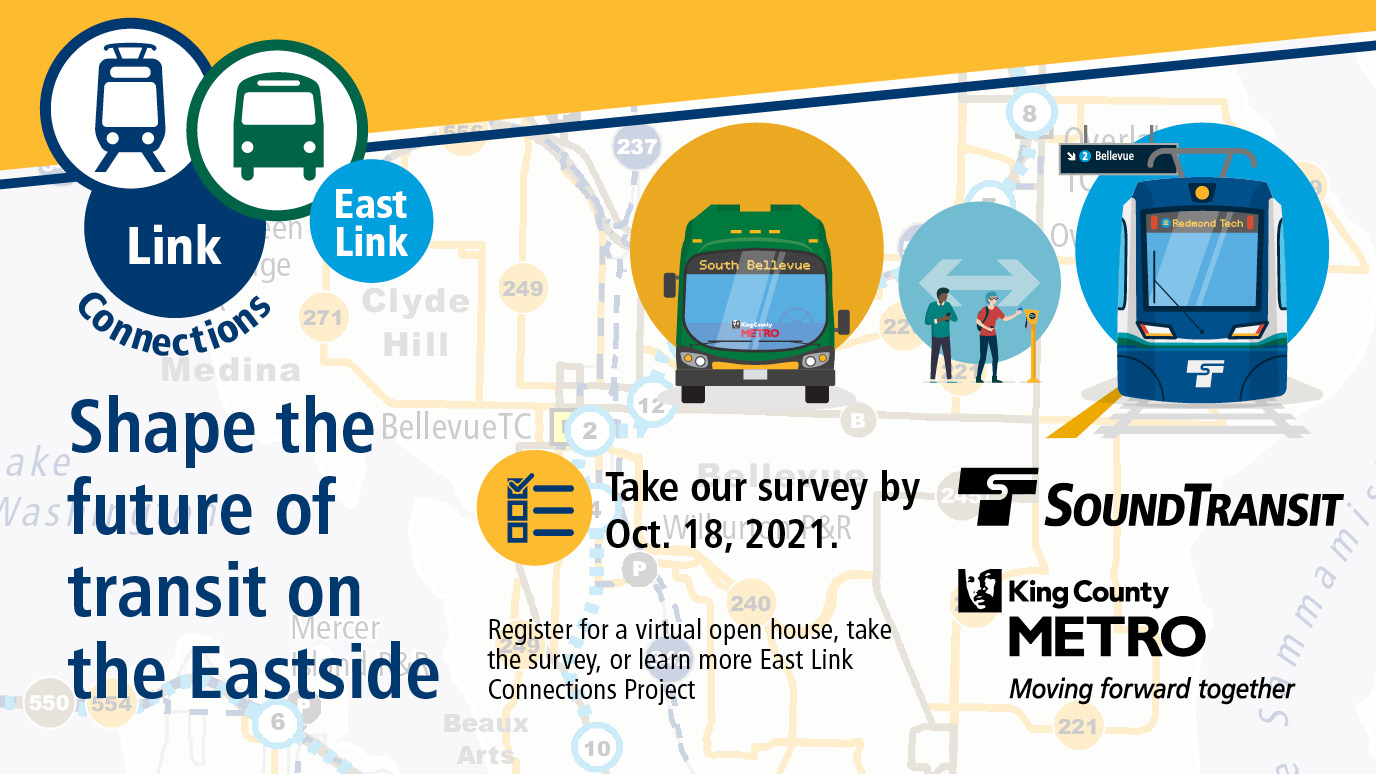 News and Information
Videos
Check out this March 2021 video from the City of Bellevue's Transportation Department with information on the stages of work leading up to the 2023 opening.